Top Health Benefits Of Kasuri Methi Leaves
Posted by Admin on April, 20, 2021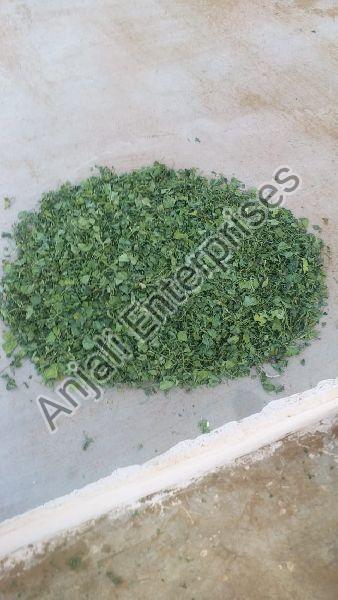 As is commonly known, the ancient spice is Kasuri Methi in the Indian subcontinent. It's essentially fenugreek-dried leaves and is a popular vegetable that adds aroma and flavour.

Fenugreek leaves from a Kasuri Methi Leaves Manufacturer are often used fresh in addition to dried leaves. In cooking, fenugreek seeds also seem to be prevalent. They are seeds coloured in yellow amber and can be used in pickles. The dried leaves can also be used in a powdered state. The leaves have quite a slightly sweet, grassy, oaky aroma and an aftertaste.

Kasuri Methi, a herb recognized for its therapeutic reasons, (dried fenugreek leaves). It has proved to be beneficial to many public health benefits in the contemporary Ayurveda medicinal system to encourage digestion and function properly. Their medicinal attributes include antidiabetic, anticarcinogenic, hypocholesterolemic, antioxidant and anti-fungal characteristics.

Benefits of Kasuri Methi:
● Relieves Gastrointestinal Problems - Kasuri methi's antioxidant propensities improve the digestive process thereby reducing the likelihood of gastrointestinal problems. Kasuri methi has a good number of fibres to make constipation easier. Regular consumption of Kasuri methi could even inhibit health conditions such as bowel syndrome, stomach cramps and intestinal inflammation.

● Reduces Cholesterol - Kasuri methi may help to decrease bad cholesterol (LDL) and blood triglycerides. In addition, it also contributes to the increase of good cholesterol (HDL). Kasuri methi incredibly has an effect on the level of blood lipids, helping to reduce cholesterol in diabetic patients and preventing various problems with the heart of non-diabetic patients.

● Controls Diabetes - Kasuri Methi helps to regulate glucose levels in the blood. Curries, dals or stews, regularly consuming Kasuri Methi can assist in the treatment of type 2 diabetes. It helps to improve the functioning of insulin in diabetic individuals because of the fibre content. Kasuri Methi significantly improves the tolerance of carbohydrates in diabetics as they cannot easily metabolize carbohydrates in one's bodies.

● Helps with Respiratory Problems - Kasuri Methi must be used to maintain breathing conditions in winter. You can sprinkle it on plates by crushing it. Allergy and congestion in the respiratory system are known to be cured. It retains the amount of mucus in the body and therefore helps reduce the risk of chronic respiratory illnesses. Kasuri Methi as well behaves as a cleanser of the throat and makes cough easier.

● Helps with Skin Diseases - Kasuri methi antioxidants help in eliminating the toxins from the body that inevitably keep our skin clean and healthy from illnesses such as eczema. Kasuri methi helps avoid skin conditions such as acne, sun damage and blemishes. It also assists remove dead skin cells and replicates them with even new cells to maintain skin health.

Kasuri Methi can easily be found on the market or even made at home. You must then ensure you pick fresh fenugreek leaves if you really want to go with the latter. The leaves must not be wilted, with a light green colour. These leaves should be dried until the humidity is gone for proper storage.

Final Words:
Kasuri Methi Leaves is a wealthy fibre, protein and iron source. It could be a big addition to your food. It contributes not only to the flavour profile but also provides good nutrition. Diabetes and individuals with cardiovascular problems should introduce this miraculous herb to their diet.
This entry was posted on April, 20, 2021 at 11 : 29 am and is filed under Kasuri Methi Leaves. You can follow any responses to this entry through the RSS 2.0 feed. You can leave a response from your own site.